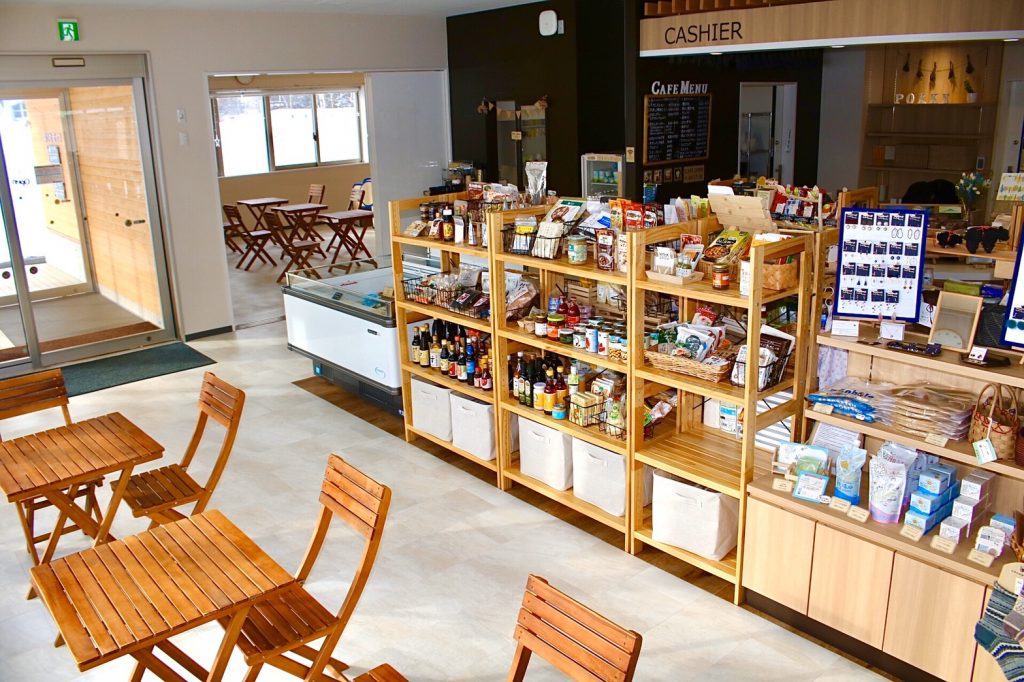 A tourism window and exchange facility in Toyotomi Hot Springs.
In addition to tourist information, there are also organic cafes, specialties and organic products. 
It is convenient to rent a car or a bicycle.
There are also magazines, books, and a kids' space in the rest area, making it a mom-friendly space for moms with children.